Safer Congregation Policy 2021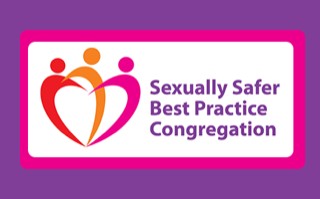 We at Westminster Unitarian Church (WUC) recognize the importance of creating a community in which everyone is safe.  This responsibility is particularly important with respect to our children and youth.  We recognize that religious communities are particularly vulnerable to incidents of abuse because of the high level of trust, the welcoming spirit, and the strong reliance on volunteers, especially in programs for children and youth.
To minimize the risk of abuse in youth and children, we recognize the need to adopt policies and procedures to guard against such incidents.  As a people of faith, we look to our Unitarian Universalist Principles to guide our policy-making.  We apply our affirmation of the worth and dignity of all people and our search for justice, equity, and compassion in human relations to these policies, which support our being together in the community.
We recognize that to adequately address the need for a safe environment, we will need to make changes and sacrifice some convenience; we know, however, that it is our responsibility to respond to the reality of our situation and to protect our children and youth.
In this spirit, we endorse the following Child and Youth Protection Policies
Please click the links below:
To learn more about the work of the Safer Congregation Team and view our Sexually Safer Best Practice Congregation certification click HERE.
Ministerial License Suspended – David Kohlmeier
September 27, 2022
Dear Westminster community,
It is with a very heavy heart that I share painful and disturbing news with you about criminal behavior by a UU minister who was serving our congregation in Harrisburg, Pennsylvania.  David Kohlmeier, who previously served our congregation in Falmouth, MA, has been arrested and charged with felony sexual contact with a minor and equally serious related charges. 
The Unitarian Universalist Association has suspended his ministerial fellowship pending the outcome of the criminal charges.  And, the UU Ministers Association is similarly suspending his membership.  UUA staff and the UU Trauma Response Ministry are providing helpful support to the Harrisburg church, the Falmouth church, David's family, and to David.  
Along with UU people around the country, lay and clergy, please hold all those impacted by this heinous behavior in empathy and spiritual care.  Further, I hope you'll reach out to me if you would like to discuss this matter or feelings that arise for you upon learning about it.
I also wish to note that Westminster Unitarian Church is fully committed to following our comprehensive and well designed Safer Congregation policies. At Westminster we intend to do everything we can to ensure the safety of the members of our community from sexual misconduct.
With deep respect,
Eric
Rev. Eric Cherry, Interim Minister